Das Duo GOLZ/DANILOV und CAFE del MUNDO waren die Gäste des 24.GITARRE PLUS Festivals in Weisenheim. Panademiebedingt wurden die Konzerte aufgezeichnet. SÖREN GOLZ und IVAN DANILOVstellten ihre neue CD IN2TUITION vor – hochvirtuos interpretierten sie HÄNDEL, BACH, BELINATTI, BARTOK und GAROTO u.a. ein tolles Konzert, dass ab dem 30.4.2021 um 20.30 Uhr auf der Website der ehemaligen Synagoge zu sehen sein wird.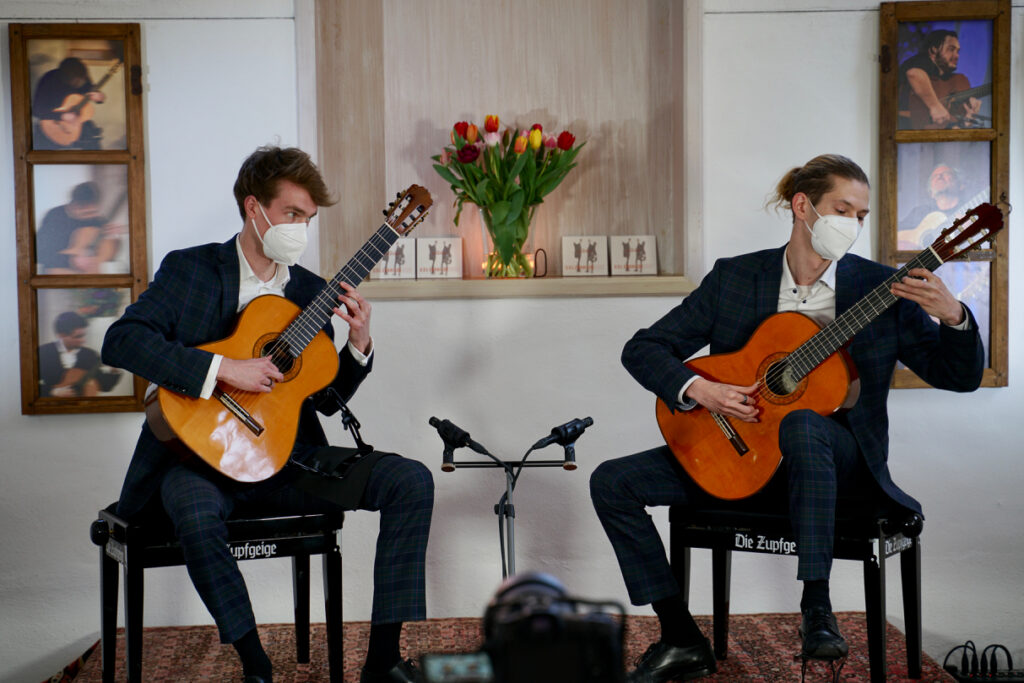 Concert recording in the former synagogue
The duo GOLZ/DANILOV and CAFE del MUNDO were the guests of the 24th GITARRE PLUS Festival in Weisenheim. The concerts were recorded by Panademie. SÖREN GOLZ and IVAN DANILOV presented their new CD IN2TUITION – highly virtuosic they interpreted HÄNDEL, BACH, BELINATTI, BARTOK and GAROTO among others a great concert which will be shown on the website of the former synagogue from 30.4.2021 at 8.30 pm.
Als zweites Konzert steht ab dem 1.5.2021 – ebenfalls um 20.30 ein, vor Energie strotzendes Duokonzert von CAFE del MUNDO an. ALEXANDER KILIAN und JAN PASCAL zeigten bei den Kompositionen von PIAZZOLLA über BACH zu C.COREA und EIGENES alle Facetten ihrer Melange aus Flamenco und Worldmusic. Ein famoser Mitschnitt.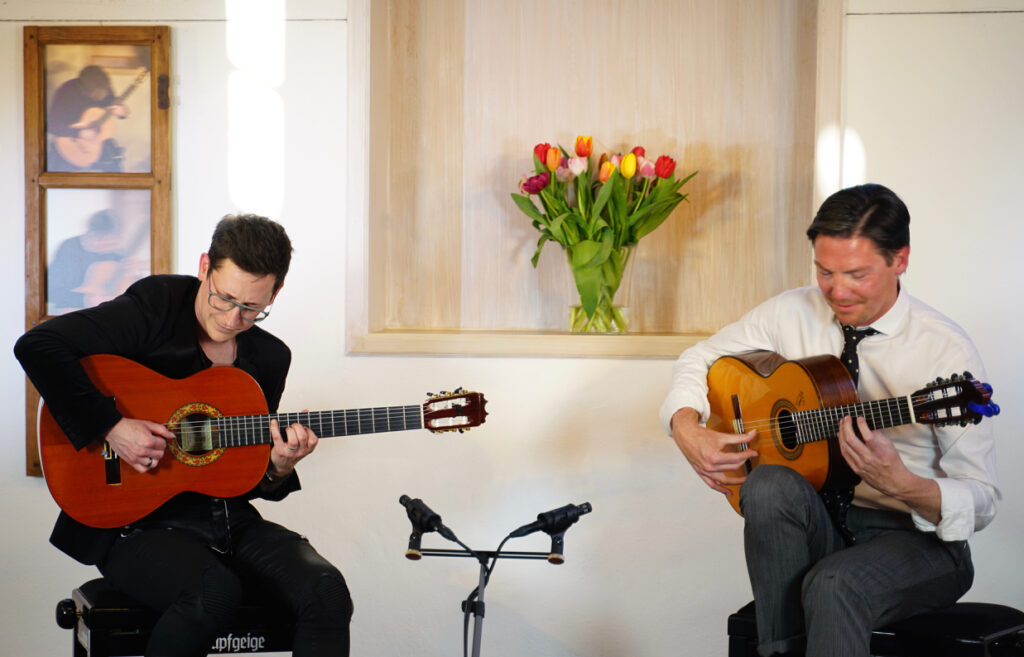 The second concert scheduled for 1.5.2021 – also at 20.30 – is a duo concert by CAFE del MUNDO, bursting with energy. ALEXANDER KILIAN and JAN PASCAL showed all facets of their melange of flamenco and world music in compositions from PIAZZOLLA to BACH to C.COREA and her own compositions. A splendid recording.