Seit 1996 veranstaltet der Förderkreis der ehemaligen Synagoge unter meiner künstlerischen Leitung Anfang Februar eines jeden Jahres ein Gitarrenfestival in der ehemaligen Synagoge in Weisenheim am Berg. Die intime Atmosphäre, die Gastfreundlichkeit der Pfalz und die großartigen Künstler lassen das Festival in jedem Jahr zu einem außergewöhnlichen Ereignis werden.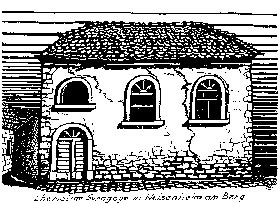 Die Synagoge verfügt über eine außergewöhnlich gute Akustik für Solisten und kleine Kammermusik-ensembles. So entstand eines der schönsten Gitarrenfestivals in Deutschland – klein – fein und mit einer außergewöhnlichen Atmosphäre in Weisenheim am Berg.
www.gitarrenfestival-weisenheim.de
Since 1996 the "Förderkreis der ehemaligen Synagoge" under my artistic direction has organized a guitar festival in the former synagogue in Weisenheim am Berg at the beginning of February every year. The intimate atmosphere, the hospitality of the Palatinate and the great artists make the festival an extraordinary event every year.
The synagogue has exceptionally good acoustics for soloists and small chamber music ensembles. In the past years, interesting concerts have been held again and again, which have found an enthusiastic audience.